2019 Wedding Trend Predictions
It's almost the New Year and I'm only pee my pants level excited to share with you 2019's hottest wedding and event trend predictions.
Guys, it's gonna be lit.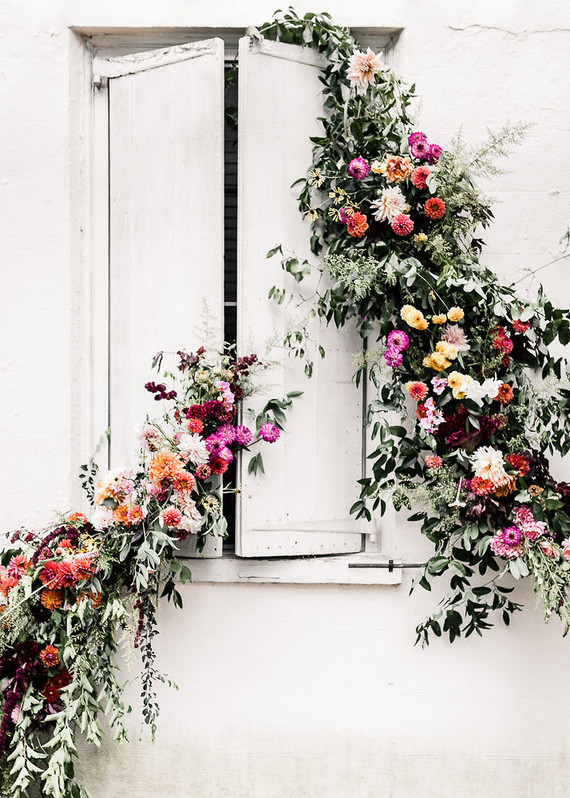 Subtlety is not your friend. Break out your rainbow palette and think outside the box, whether that's a fabulous ombre ceremony arch, or flower bombing the literal crap outta whatever you can get your hands on. For more of an impact create a juxtaposition, pair your florals with something unexpected for an eye catching installation.
Image by: Megan Mcgreevy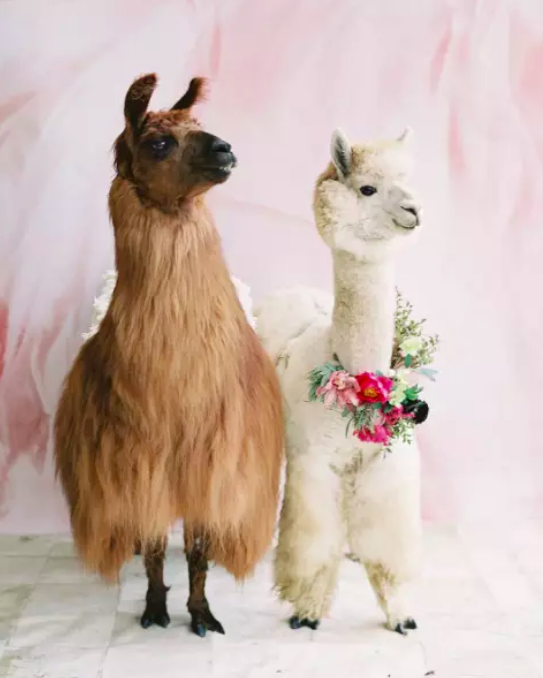 In recent years couples have been more liberal in their choice of entertainment with quirky musicians or dance numbers. Next year will be no different, couples are wanting to cater more specifically to their guests. I personally love Tarot card readings, bouncy castles, and petting farms for gorgeous outdoor weddings.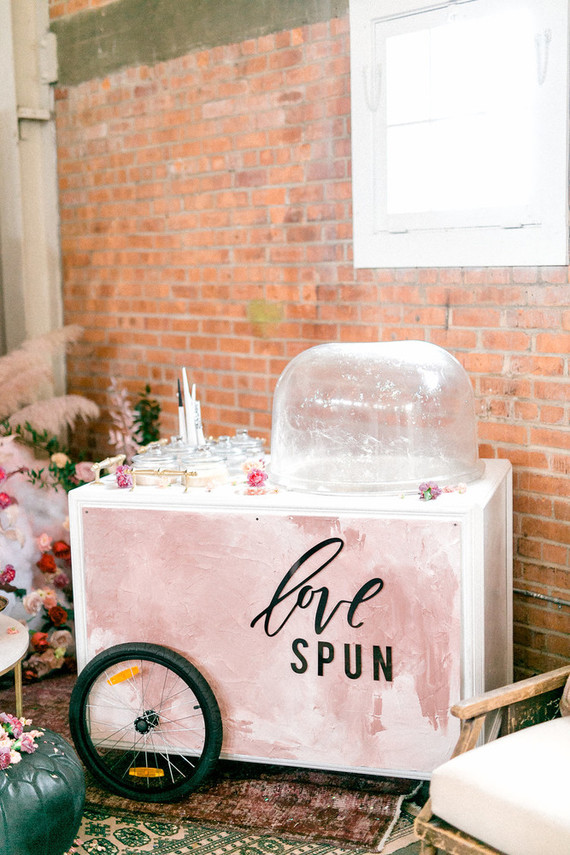 Every year caterers are breaking their creative glass ceilings, and probably increasing our waistbands. They understand it's not just about the food but also how the food is served. Like candied apples that hang like fruit ripe for the picking, or my personal fave the oyster bar belt!
Image by: Selcouth Creative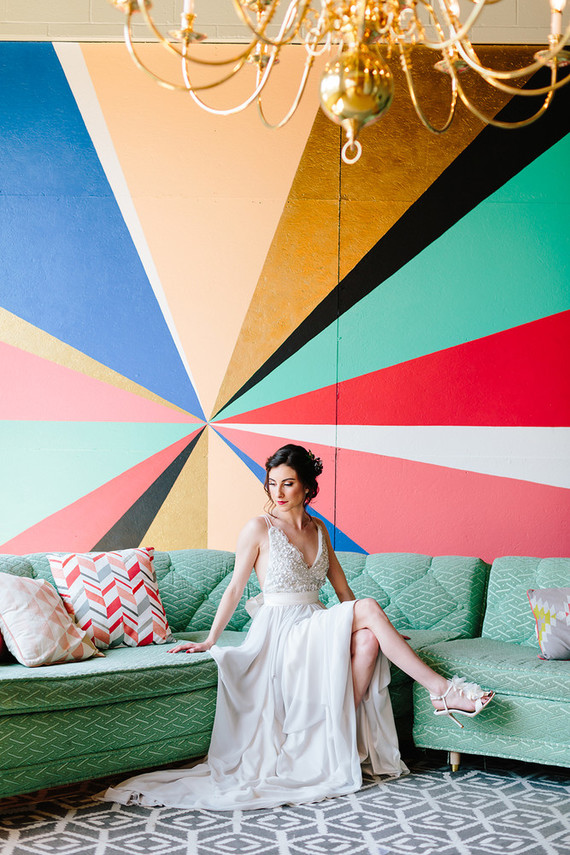 4. Colour colour everywhere
Everything from dresses to flowers to decor. I cannot, and will not stop harping on about this. More and more we're embracing our unique and gorgeous selves, and that includes discovering the brightest hues and applying them liberally to our celebrations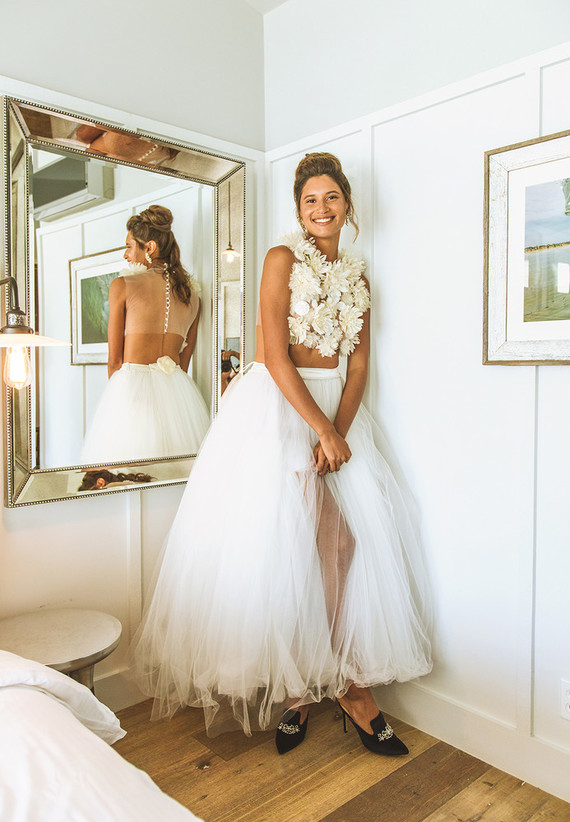 5. Dresses that are dramatic and daring
Everything from feathers, big bows, heavy metals, to oversized florals were scene during Bridal fashion week.
Image by: Julep and Belle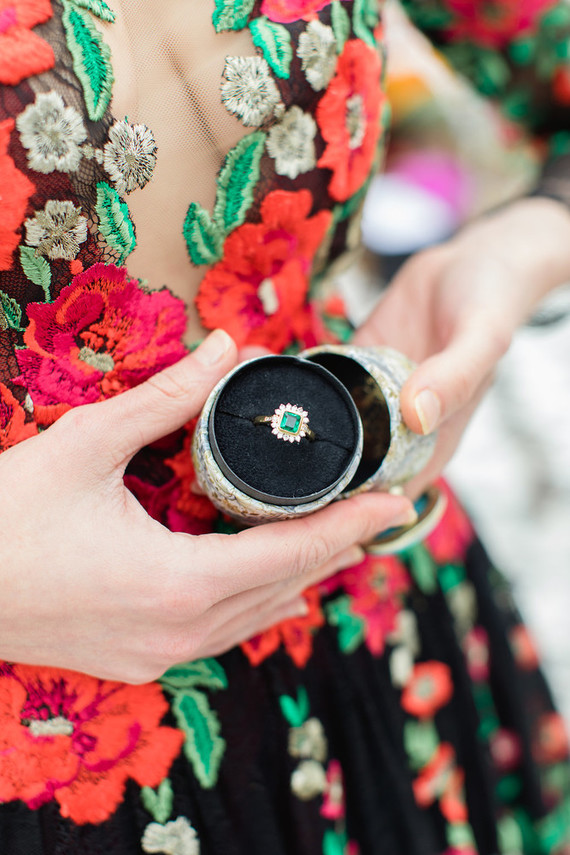 There are other engagement ring options! I love a gorg diamond as much as the next person, but I also love colourful gems or raw and uncut stones for an edgier organic look.
Image by: Roberts Facchini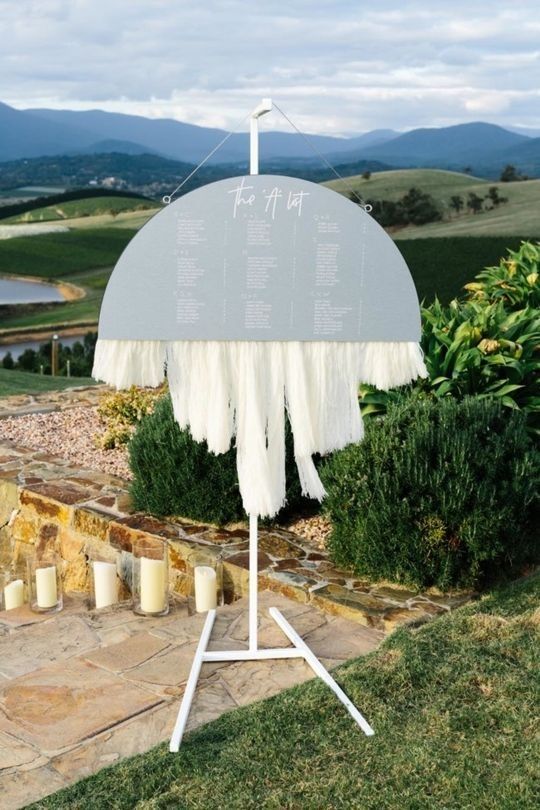 I feel like we'll see this a lot with paper products, you're probably lusting after the clear trend, but 2019 will also see more metallic and textured surfaces, think faux alligator skin, pebbling and suede.
If you have questions, comments or your own trend predictions for 2019 please include them in the comments below.
Happy Dreaming.
Dancing&Dessert xx